Kitesurfing Lessons Program & Prices
Our Kitesurfing lessons include theory, practice, IKO (International Kiteboarding Organization) certification and all equipment.
We work with a maximum of 2 kites per instructor and two students per kite so that each student can learn the most of it because if there would be more students per instructor, his attention would be divided.
All students are provided with kitesurf gear, wetsuit, harness, lifejacket, helmet, rescue boat and individual personal accident insurance.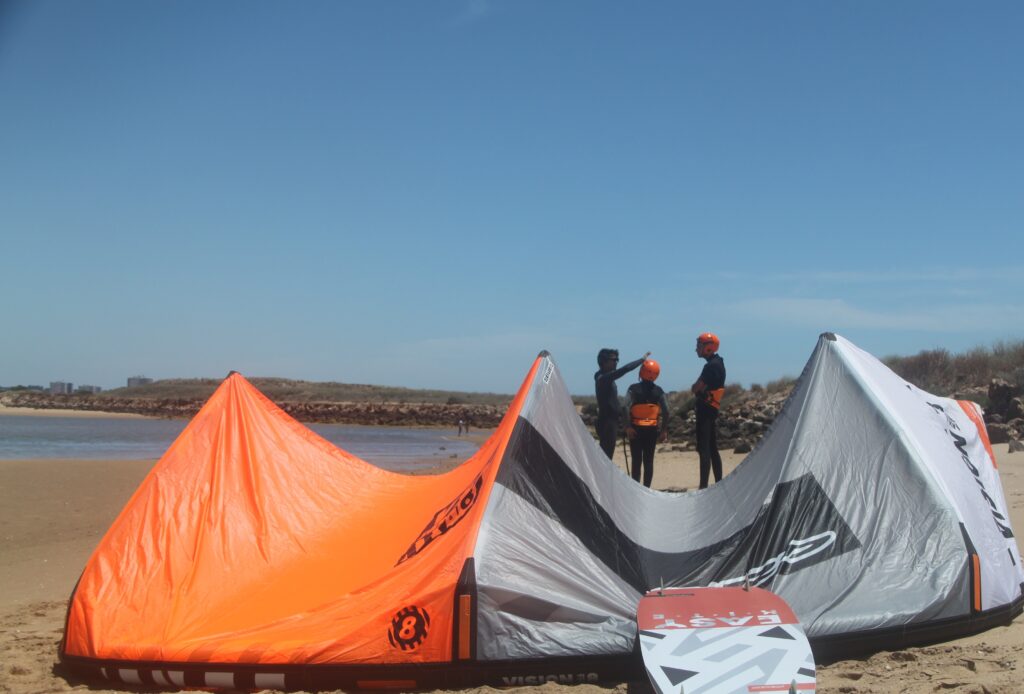 What does Each lesson include:
Discover the world of kitesurfing and learn the important skills to have the kite under control, because kitesurf is an extreme sport, but it's also extremely safe. Anyone can learn how to kitesurf.
Private Lessons
Recommended for an individual focus and a faster progression
€
65
Per Hour(Min 2h) /Per Person
Semi Group Lessons
1 kite per student, max 2 students
or 1 kite for 2 students if
at waterstart level or bellow.
Group Lessons
2 kites per instructor and 2 students per kite
Meeting Point : Estra do Vale da Lama 8600 8600, Odiáxere