Why you should have this experience with Algarve Fun Sports?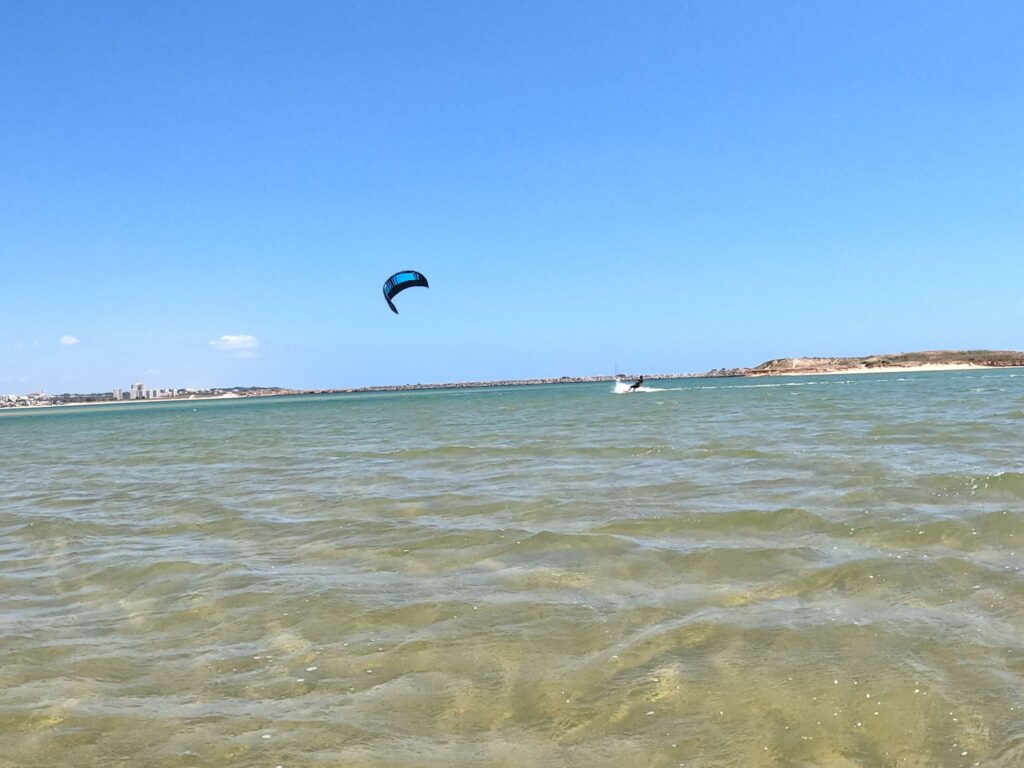 Ria de Alvor is a lagoon that is located between Portimão and Lagos. Considered a wonder of nature that the sea provides us. A place that is pleasant for water sports and allows us to be closer to nature.
With 2 kilometres of flat, shallow water and surrounded by sandy dunes. It is one of the favourite kite lagos places for beginners, intermediate and advanced kitesurfers, as it is protected from offshore winds, which greatly facilitates the practice of water sports for the most inexperienced.
Ponta da Piedade is simply one of the most extraordinary sceneries in Algarve. With rocks sculpted by wind and tides for thousands of years,  caves and grottoes were formed creating an incredibly beautiful place. 
It´s situated 3 kilometres to the south of Lagos and is particularly attractive seen from the sea. That´s why the  Stand-Up Paddle cave tour in Ponta da Piedade is so fantastic!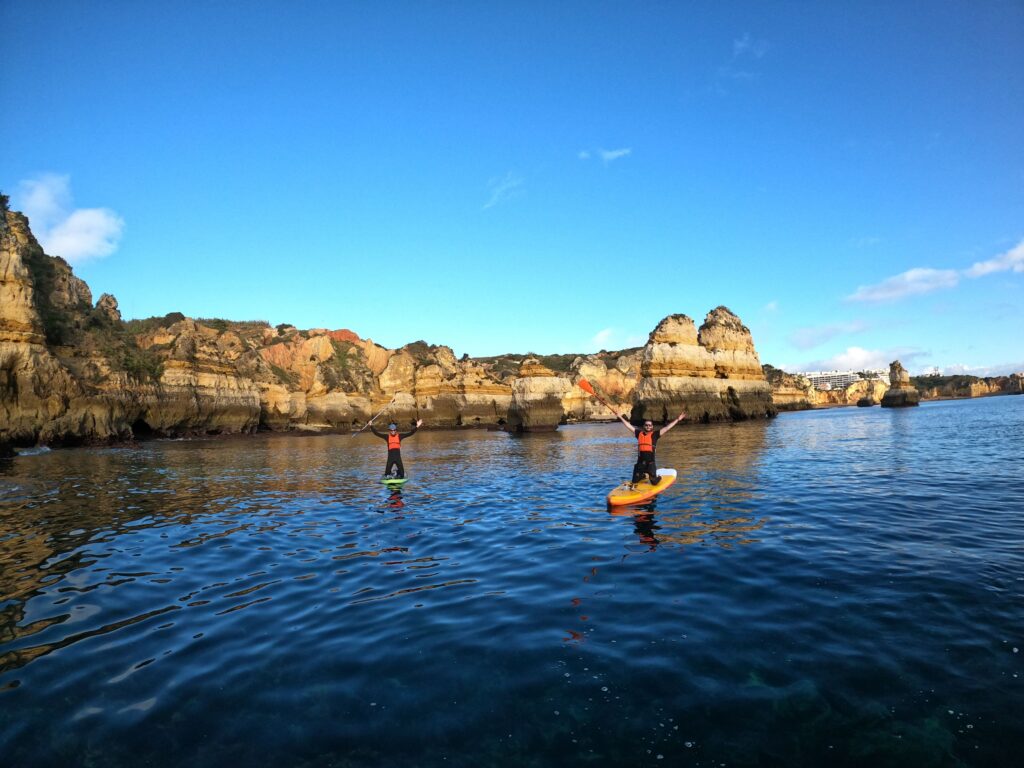 What do people say about us?
Simply magical SUP tour with a taste of adrenaline 🙂 Diogo was very professional and easy going and that made my first paddle experience more confortable. I was quite flexible with the dates so he managed to choose the day with the best weather conditions, result: amazing sunrise and flat water! Very personalized and private experience which gave me the opportunity to choose some different grottos out of the "normal" itinerary, of course I choose the caves that only brave people are able to get in 😛 Many thanks 4 everything
I had a kitecourse of 3 days, the instructor had a lot of patience(because iam 50 years old and I never thought I could learn Kitesurf) with me and in the end i managed to kite both ways, very recommended!! Also did 1 day SUP tour and it was very beautiiful we had no problems! I will come back for sure, thank you so much
Best kitesurf school in lagos for sure! Diogo was super cool and helped us a lot progressing! Nice, good explanation, encouraging, all you need to learn kite in the best way possible! Definitely the best school if you want to learn kitesurfing in lagos! Plus, we felt so lucky when we saw the other schools and teachers an the beach;)
Awesome experience with this kitesurf school in lagos! The weather conditions were great. I had a lesson with Diogo, who was very professional, patient, calm and easy to talk to. The Ria de Alvor is perfect for beginners. Highly recommend Algarve Fun Sports. Lagos kitesurfing is another level !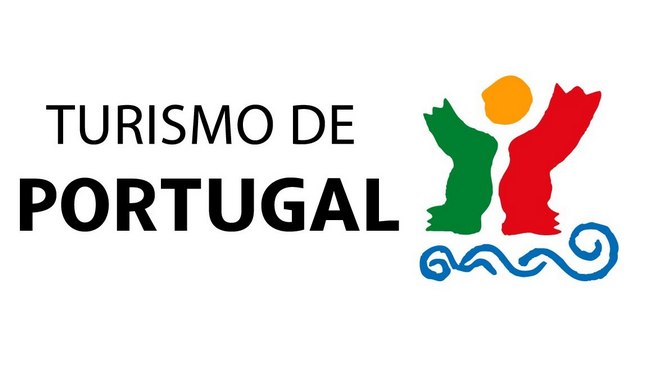 We are a registered activity provider : Empresa de animação turística
License number: 739/2020