SUP in Lagos offers a fun way to play on the water with the added benefit of a full-body workout. And, since you stand at a full height on your board, it gives you a unique advantage point for viewing what's down, under the water, and out, on the horizon. Sup in Lagos is a unique experience.
 It's easy to learn for all ages and forms. That is why it's so popular. We use only adequate Sup gear to make it even easier.
Before you head out on the water for the first time, it's helpful to know a little bit about SUP gear and basic technique. With only a little instruction, most beginners can stand up and start paddling shortly.
Ponta da Piedade cave tour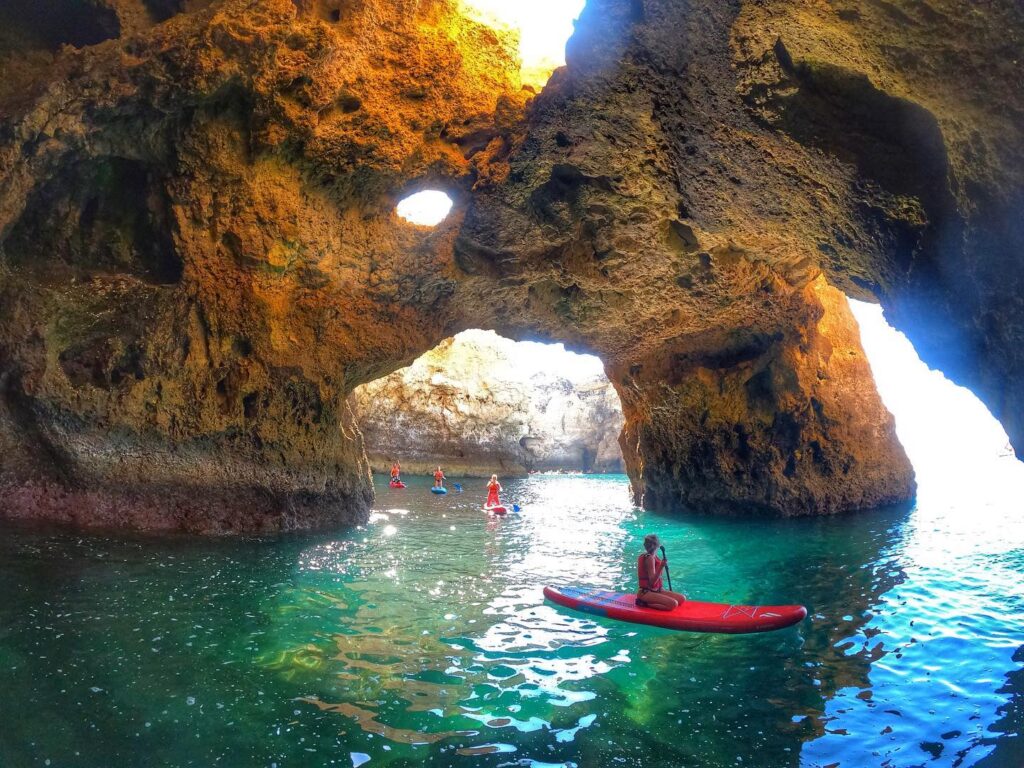 Ponta da Piedade cave tour is fantastic. Takes you to spectacular views and many different caves and grottoes. You will be able to enjoy the Lagos Coast in the best way possible. If you are looking for an original way to explore the natural beauty, you can:
Paddle into huge caves
Dare to try all sizes of rock jumping
Swim into hidden caverns
Enjoy gliding alongside of imposing cliffs
Or just enjoy with your family and friends a nice sunrise SUP tour.
We prefer the early morning cave tour, enjoying the first touches of light and avoiding big crowds. If sunrise is too early, we can delay the starting time by 1 or 2 hours!
Every SUP in Lagos tour includes:
All equipment- Board, paddle, wetsuit (optional)
Photos of the tour
Experienced Instructor
Lifejacket
Individual personal accident insurance
.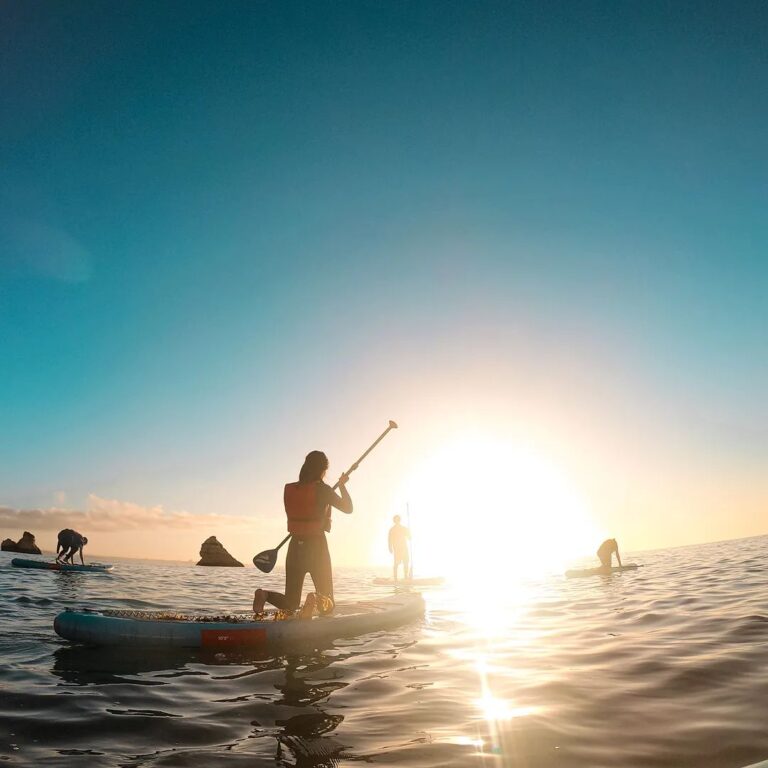 Private Group Tour / Per Person/Min. 3 persons

70 €